Vertigo MTB St Helens
Want an unforgettable mountain bike experience?
Pristine beaches, scenic views and iconic mountain biking, with great options to suit every level of rider. Welcome to St Helens Tasmania!
Exclusive to St Helens
Turbo Tero eBike
An electric MTB made for everyday rides! Explore the surrounds of St Helens while giving your legs a helping hand.
Full day epic ride
BAY OF FIRES
Remote and wild. Ride 42km's from the stunning Blue Tier summit to the world renowned Bay of Fires beaches. Then rest, relax, refuel....unwind aahhh.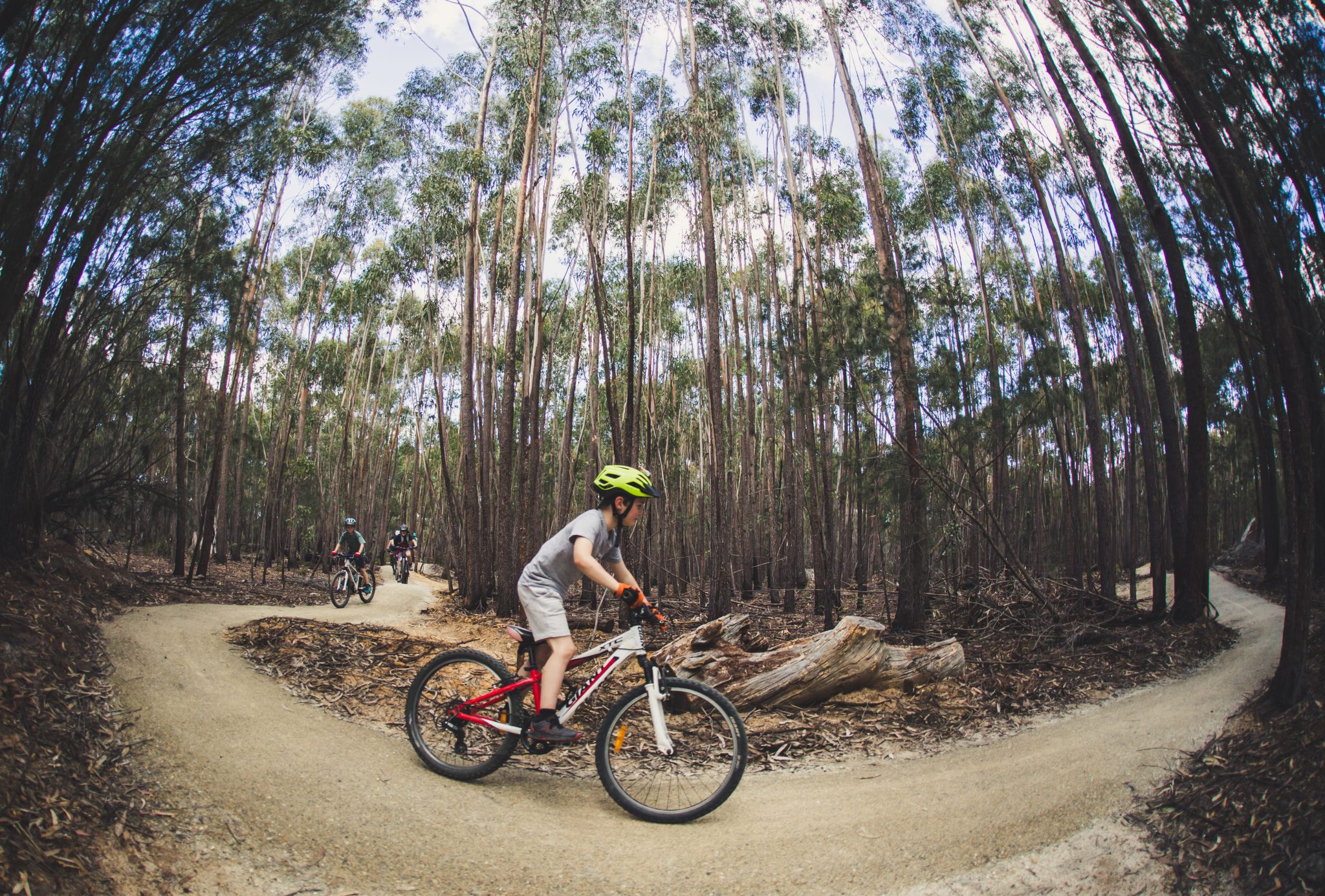 Come and have a go
Mountain biking for beginners
Experience mountain biking on flowing single track, it's a blast. Our beginner bundle is the ideal starting point.
Ride with Vertigo MTB St Helens Tasmania >
World class trails with local experience
Raring for a wild time on the world-class Blue Derby and St Helens trails? Vertigo MTB supplies all you need to find your flow in Tasmania's temperate rainforests; from quality mountain bike hire to daily uplift shuttle services, and group adventures. We get the wheels on the ground so you can make the most of every trail.
You may be an MTB pro or a beginner seeking your first mountain biking experience, we've got you covered. To hit Derby's iconic trails or St Helens new offerings, choose from our services below or contact the crew. Then prepare for some fast-paced, dirty and gritty fun in a truly unforgettable setting.
experienced MTB rider options
Know what you like? Build your own itinerary from our daily shuttle departures. Need a bike? Select from our latest hire bike fleet from Specialized and add it to your shuttle
Come and experience mountain biking on single track with a Vertigo Bike + Shuttle Adventure, easily bookable online. Our 9:30am shuttle drops you up to the beginner trail network for fun and flowy green trails. When you're done follow the Townlink trail down to the Bay back to town.
More shuttles, the latest bikes, a better experience >
Specialized
Bike Hire
Experience the latest Specialized bike hire we have to offer.
Shuttles
You're in the best hands with Derby's longest standing shuttle company.
Group ride
packages
We can create a custom MTB experience just for your group.
"Kerry did beginners skills training for us.. 2 adult beginners and 2 little kids under 10. Very good. Lots of good trails to try for beginner skills."
"Hired 2 bikes and rode a couple of beginners tracks. Great fun, very impressed with the bike's condition, shiny and mechanically smooth. Staff were brilliant with knowhow and information. First time mountain bike riding, absolutely best fun ever."
"A massive thank you for the last 3 days, from the bike hire to the shuttles and local knowledge we had an amazing time. Shout out to Kerry who looked after us so well and got my son out there riding with us!"
We are smack bang in the middle of St Helens for merch, bike spares, bookings and information. Drop in (mind the dog).

Share your ride #vertigomtb